Link to:  Women in Manufacturing Working Group  |  Women in Manufacturing Success Forum | Be Inspried - Women in Manufacturing Sucess Stories  |  Supporting Girls and Women in Manufacturing  |  In the News  | CME Women in Manufacturing Action Plan 
Women in Manufacturing
Thank you to our
National Partner: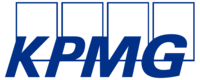 Thank you to our
Industry Partners:
Did you know, in Canada women account for 47.5 per cent of the labour force but only 28 per cent of the manufacturing workforce?              
What is even more alarming, there has been no increase in the share of manufacturing jobs held by women over the last 15 years.
In comparison, only 5.6 per cent of employed women in Canada have a job in manufacturing compared to 13.1 per cent of all men.
Attracting more women into manufacturing professions is critical to help companies grow and to replace the aging workforce.
How do we attract more women into manufacturing careers?
On October 25, 2017, CME released today its action plan to promote and inspire women to pursue careers in manufacturing. Untapped Potential: Attracting and engaging women in Canadian Manufacturing aims at identifying solutions to showcase the vast and untapped opportunities the sector offers for women to build fulfilling careers and narrow the gender gap in the workforce.  
The action plan highlights five areas where action is needed in order to improve female representation in manufacturing:
More high-profile female role models are needed to inspire and encourage young women to pursue a career in manufacturing.

Young women need more exposure to modern manufacturing facilities to gain a more accurate perspective on the career opportunities available to them. Those efforts need to focus on occupations within manufacturing rather than on the sector itself.

Efforts to encourage young girls to pursue an education in STEM fields and/or the skilled trades need to be improved.

Businesses need to listen to the concerns of women and take steps to make their workplace culture more inclusive.

Businesses must find creative ways to improve work-life balance for their employees and to accommodate both women and men who have unavoidable family obligations.
Women in Manufacturing Working Group
CME National Board of Directors Chair Rhonda Barnet, President & COO of Steelworks Design Inc. launched CME's national Women in Manufacturing Working Group in March 2017 as a result of the association's Industrie 2030 initiative aimed at doubling manufacturing output by 2030. Chaired by Elise Maheu, Director, Government Affairs, 3M Company Canada the member-driven working group, which includes women and men representing all sizes of CME member manufacturing firms from across Canada, is dedicated to supporting, promoting and inspiring women to pursue careers in manufacturing.
CME's Women in Manufacturing Working Group is focusing its efforts on the following pillars:
Engage and inspire  – introducing STEM (science, technology, engineering and math) to young women and girls
Attract and Onboard – Increase women entering into the manufacturing workforce
Empower, Support and Accelerate – Helping women achieve success in the workplace
Over the course of the summer of 2017, CME will be conducting a survey to better understand the current realities of women in Canadian industry. The survey will aim to identify challenges women face in advancing their careers in manufacturing, the perception of manufacturing as a career option for women, and the barriers that impede women-led manufacturing firms.
Based on the survey findings, CME will work with the manufacturing community, government leaders and industry stakeholders to create and implement an action plan that can assist Canadian manufacturers in attracting, retaining and advancing women in manufacturing careers in Canada. This action plan will be released in the fall of 2017 at CME's annual Manufacturing Summit in Ottawa.
CME is seeking support for this initiative from stakeholders that share our vision for strengthening women in manufacturing in Canada, including direction and input on the action plan, examples of successful companies and women entrepreneurs that can be used as industry benchmarks, and sponsorship.
To learn more about CME's Women in Manufacturing activities and how you can become involved contact Marie Morden, Manager, Stakeholder Relations, CME at 613-355-8819 or marie.mordern@cme-mec.ca.
Women in Manufacturing Success Forum 
The Women in Manufacturing Success Forum is a national event and a platform for women working in manufacturing to speak up and create change they want to see in the industry. It is a unique opportunity for business leaders to get inspired by the stories of women and identify ways they can set the pace in creating workplaces that are more diverse and inclusive.
The Women in Manufacturing Success Forum is a celebration of the success of women in manufacturing and is the first event to encourage mentorship, community-building and experience-sharing amongst female peers.
Be Inspired
We need to recognize and celebrate women leaders in manufacturing. The following stories are of women in manufacturing who are models of success for others to emulate.
CME Chair Rhonda Barnet, President & COO Steelworks Design Shares how BDC's support through Advisory Boards led to her success
3M Canada's Skyrocketing Curiosity with STEM - and why it matters features Dr. Roberta Bondar, Canada's first female astronaut and first neuroscientist in space. As a physician, astronaut, photographer, and author, STEM has literally taken Dr. Bondar out of this world.
To share a women in manufacturing success story contact Marie Morden.


Supporting Girls and Women in Manufacturing
In every community across Canada girls and women can access programs that provide more information and support careers in manufacturing. This list will continue to evolve over time, to provide more information about careers in manufacturing and how to enter the manufacturing workforce.
To share your local program contact Marie Morden.


In the News
To learn more about CME's Women in Manufacturing activities and how you can become involved contact Marie Morden.